BosMed - Terry Naturally,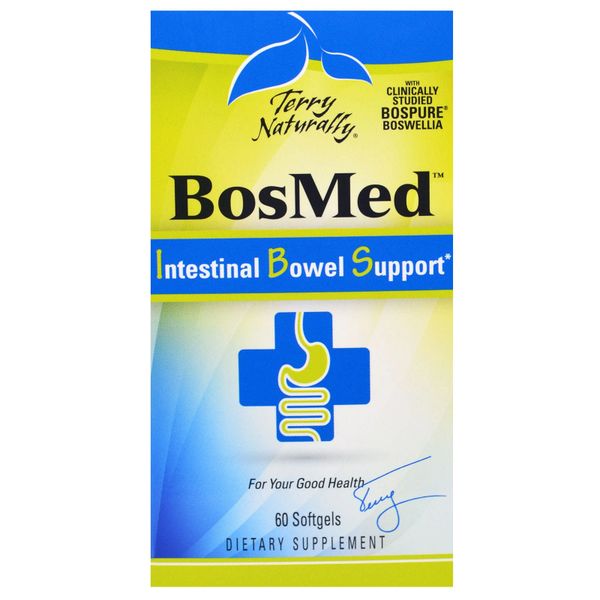 BosMed - Terry Naturally,
BosMed  60 Softgels 

Boswellia serrata extract has been a vital component of Ayurvedic medicine for thousands of years. Unique among botanicals, it supports certain pathways that other compounds can't. Frankincense oil from Boswellia carteri is also a treasured herbal ingredient known for its support of overall health and cellular protection.* 
While Boswellia serrata and Boswellia carteri are different species, both are known as frankincense, and are long-trusted and scientifically validated. 
BosMed™+ Boswellia with Frankincense Oil combines an advanced form of boswellia, uniquely standardized for greater strength, with a supercritical, CO2 extract of frankincense oil that preserves its concentrated, undiluted power for a fuller spectrum of benefits.
Together, this botanical combination protects your cells from the risk of oxidative damage and supports a healthy inflammation response essential to a vibrant life.
Recommendations
: 1 softgel, once or twice daily.

Ingredients:  Proprietary Complex 300 mg
Boswellia (Boswellia serrata) Gum Resin Extract (BosPure®) standardized to contain ≥ 70% Total Organic Boswellic Acids with AKBA ≥ 10%, with < 5% beta-boswellic acids, Frankincense (Boswellia carteri) Oil CO2 (Resin) ExtractOther Ingredients: gelatin, sunflower oil, glycerin, sunflower lecithin, beeswax (yellow), purified water, silicon dioxide, and annatto color (softgel).

NON-GMO & No: sugar, salt, yeast, wheat, gluten, corn, soy, dairy products, artificial flavoring, artificial coloring, or artificial preservatives.

Warning: If pregnant or nursing, consult a health care practitioner before using.