Flaska Water Bottle, Glass, Cork Cover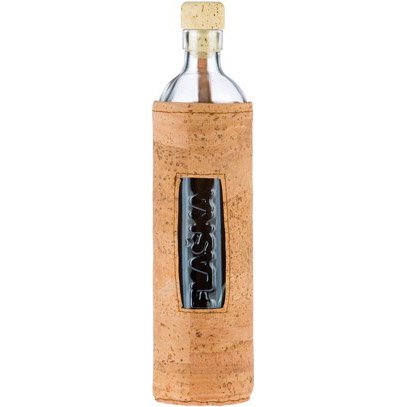 Flaska Water Bottle, Glass, Cork Cover
FL100 Flaska water bottle ~ Made of glass, 0.50 litre (16.5 oz) with cork stopper and cork sleeve.

The Flaska re-useable water bottle has been programmed using the TPS procedure. TPS (technology of programming silicon) is a vibration program imprinted into the glass to mimic vibrations from nature. In five minutes, the structure of the water in the Flaska will become similar to that of spring water.
No leakage. Health and environmentally friendly. Made in Slovenia, EU.