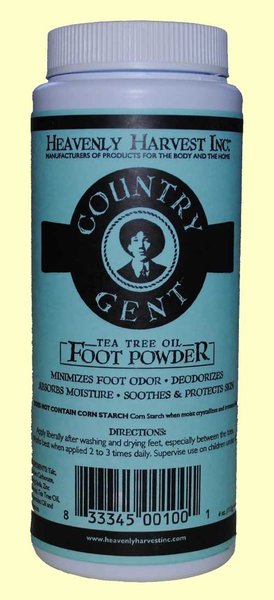 Foot Powder, 4 oz.
CG104:1 Foot Powder, 4 oz.
Contains tea tree and peppermint oils for the natural approach to inhibiting odor and soothing the feet. Tea Tree Oil is naturally antiseptic and antifungal. Peppermint Oil is warming and promotes circulation. Does not contain corn starch which when moistened forms crystals that irritates skin.

Ingredients: Talc, calcium carbonate for added drying, fragrance.