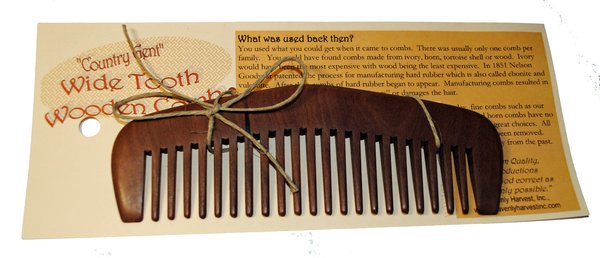 Wood Comb, Wide Tooth
WW102 "Country Gent" Wood Comb, Wide Tooth ~ Made from peach wood. Approximately 5.5" long and 2" high. Just a little bigger than our standard and with wider spaces between the teeth.
Can use on wet hair. (We've tested by soaking overnight in water and no damage occurred.) Wooden combs do not have a seam between the teeth like plastic combs do. The seam on a plastic combs rips hair when it is used.
A luxury ... no a must for long hair.